Skip to Content
Anti-Aging & Natural Skin Care
Palm Harbor Anti-Aging & Sun Damaged Skin Care
The best prevention is minimizing UV exposure as much as possible. Behaviors that reduce skin cancer risk include limiting or minimizing exposure to the sun during midday hours; wearing protective clothing and using proper sunscreen.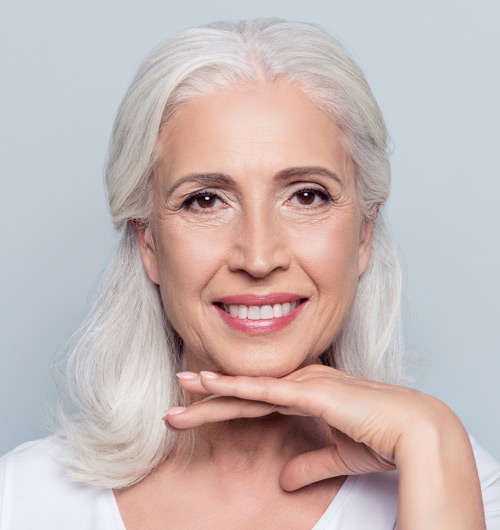 Not All Sunscreens Are Created Equal
The U.S. Food and Drug Administration (FDA) consider sunscreen products to be over-the-counter (OTC) drugs; therefore no standard testing is established. The U.S. sunscreen industry has been waiting 30 years for suggestions regarding product labeling. Most companies use terms such as "UVA/UVB protection" or "Broad-Spectrum Protection" based on the presence of certain ingredients that offer protection from UVA and UVB. The sun protection factor (SPF) is a laboratory measure of the effectiveness of sunscreen from UVB. The SPF reflects the amount of time a person can spend in the sunlight before receiving a sunburn relative to a person in the sunlight without sunscreen. This is an imperfect measure because to date there is no way to quantify how effective a product is a shielding UVA. In 2007, the FDA published a new rating system for labeling products with specific regard to UVA protection. This four-star method consists of four progressive categories, denoted as low (one star) to high (four stars).
Active ingredients should be considered when choosing a sunscreen. Select a product that contains the highest allowable percentage of Zinc oxide (25%) and Titanium dioxide (25%). Both do not undergo significant chemical change or photo-degradation with exposure to UV. Avobenzone (3%) is the only truly effective UVA absorber available and offers the greatest photostability.
Recently there has been increased concern regarding synthetic compounds and carcinogenic effect. Further study is needed. Some researchers suggested as UV filter ingredients absorb into deeper layers of the skin, superficial layers are left vulnerable. Sunscreen makers are developing products that stay on the surface, with minimal absorption and possible contain antioxidants that can stabilize free radicals.
Natural & Non-Surgical Treatment Options
Research suggests that eating green leafy vegetables may help prevent subsequent Squamous Cell Carcinoma (SCC) among patients with SCC history. Consumption of unmodified dairy products (i.e. whole milk, cheese and yogurt) may increase the risk of SCC in at risk patients. One recent small study suggested drinking regular tea and an inverse association with skin cancer growth. Similar effects are suspected of other botanical agents including ginkgo biloba, vitamin E and C, carotenoids and selenium. A promising study demonstrated strong evidence to support a role for Omega-3 fatty acids (FA) in the prevention of Non-Melanoma Skin Cancer (NMSC). Omega-3 FA has been shown to modulate a number of cytokines and prostaglandins that mediate inflammatory and immune responses, factors implicated in the development of skin cancers in UV irradiated skin.
It should be noted that much further study is needed to validate any of these claims and traditional preventative measures and treatments are still the gold standards for skin cancer treatment.
Our Palm Harbor age reduction treatments can assist you with your anti-aging needs on your face, hands, and other body parts! Come by our Palm Harbor or Hudson locations today.
Your Experts in Clinical Dermatology & Skin Care